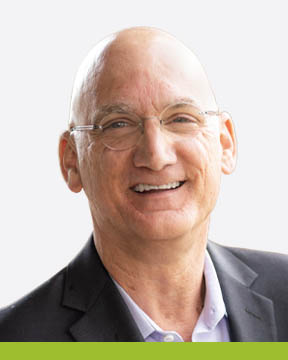 Chief Executive Officer
Ron Kubit
Ron serves as Chief Executive Officer for TeleNeph and has a long-standing legacy of creating innovative healthcare solutions in the U.S. and Canada.  Under his leadership, he and his team developed Tele-radiology, over four disease/wellness management solutions, ER-pen based solutions, ICU applications, and pharmacogenomics decision support applications.
An entrepreneur and businessman, Ron was involved in a startup that created a fully automated digital assistant for healthcare documentation. He held executive leadership positions with other healthcare organizations, serving as CEO of  MedTech Global (New Zealand/Australia) and Consova Corporations. Ron has also lived in Europe, Asia, and Australia, working for multinational companies such as Optum, EY, and EDS.
Ron has a passion for getting involved, where he previously held the position of president of the Colorado Healthcare Strategy Management (CHSM), a professional association, past president of the Colorado Neurological Institute, served on the Advisory Board of Daniels Business School – Denver University, and was one of the founding members of the Kilimanjaro Blind Trust – Tanzania. He is presently a member of the Board of Trustees of Roosevelt University (Chicago, Il.), board member of Movement Disorder Foundation and was a founding board member of No Barriers.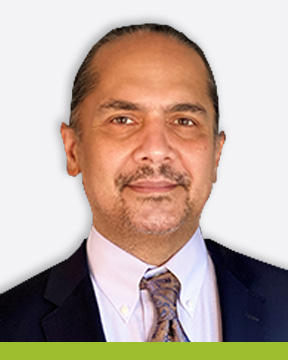 Chief Medical Officer
Mandeep M. Sahani, MD
Dr. Sahani is a nephrologist who serves as the Managing Partner of Desert Kidney Associates in Phoenix, Arizona.  A proponent of tele-nephrology, Dr. Sahani is a clinical instructor at the Mayo Clinic, Renal Department, and Principal Investigator of Clinical Trial Research with Aventiv Research, Inc. He is recognized as one of the top doctors in Phoenix and has received numerous teaching awards including the Patients' Choice award, a recognition that reflects the difference a particular physician has made in the lives of his/her patients. The honor is bestowed to physicians who have received near-perfect scores, as voted by patients. Dr. Sahani received his medical degree from Kasturba Medical College in Manipal, India and has been in practice for 29 years.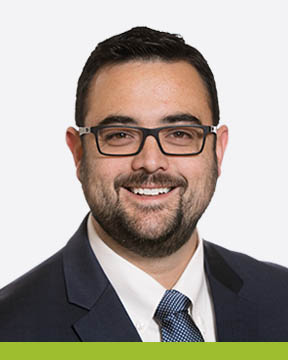 Vice President
Chris Fete, JD, MHA
Chris brings healthcare, business, and legal expertise to the TeleNeph team, including strategic business plan development, financial and market analysis, community needs assessment, physician practice management assistance, and fair market value reviews. His work in healthcare includes working with a children's medical center in St. Louis, Missouri where he helped develop and implement better patient access for maternal health services across multiple hospitals. In past positions, Chris served as a clerk in the states of Michigan and Missouri where he assisted and supported attorneys in all aspects of trial preparation, memorandum, and analysis of complex legal issues related to medical center operations. Chris holds a BA from Creighton University, as well as a JD and a Masters in Health Administration from St. Louis University School of Law and School of Public Health, respectively.